The Zei is the most luxurious commercial center and apartment complex in My Dinh urban area invested by HD Mon Holdings. This is a complex project including luxury apartments, penthouses, offices and retail. With a prime location at the heart of My Dinh, from The Zei, residents will easily move to Noi Bai International Airport, F1 racetrack, and overhead railways in Hanoi.
The Zei has 42 floors with 891 luxury apartments ranging from two-bedroom, three-bedroom, duplex, to penthouses and penthouses.
Project name: The Zei
Project location: No. 8 Le Duc Tho, My Dinh 2 Ward, Nam Tu Liem District, Hanoi
Investor: HD Mon Holdings
Project development: Indochina Capital
Design Unit: FINKO
Landscape design: West Green Design
Supervision consultant: Artelia Group
Construction unit: Delta Construction Group
Operator: CBRE
Total project area: 7,700 m2
The Zei is located at 2 Le Duc Tho Street, My Dinh II Ward, Nam Tu Liem District – considered as the administrative, cultural, economic and social center of Hanoi and the whole country. Moreover, this is also an important traffic point on the ring road 3, Hoang Quoc Viet, Lang Hoa Lac, 32 …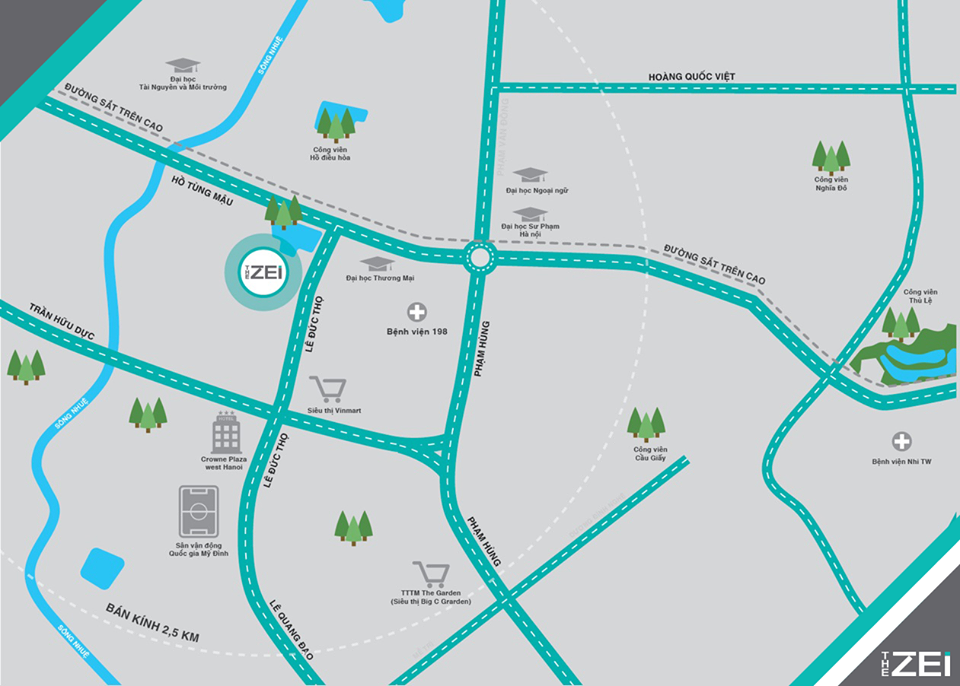 Location of The Zei My Dinh apartment
Thanks to its prime location in the new administrative center district of the Capital with a synchronous and modern development infrastructure, residents of The Zei have easy access to the international quality school system, the railway on High quality hospitals, green parks, large commercial and entertainment centers.
UTILITIES OF THE ZEI MY DINH APARTMENT PROJECT
The Zei My Dinh project embodies a miniature city with a combination of utilities and green living space in the heart of My Dinh area. At The Zei, customers really experience how is the high-class life, the difference. The 5-star standard service system is managed under the current model. Where every human senses will be awakened. The Zei My Dinh is the presence of a class community, a sustainable architecture with time right in the heart of Hanoi capital.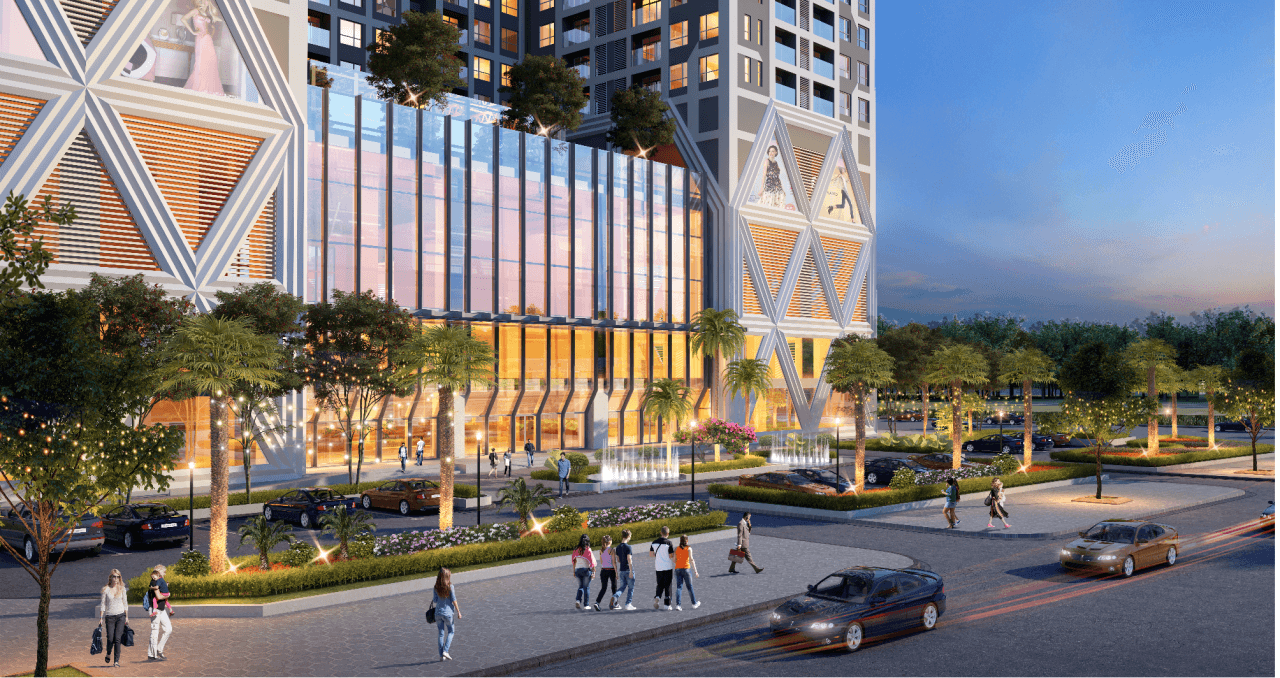 The Zei is considered to be the project that owns the most types of apartments in the Hanoi market with nearly 900 luxury apartments allocated into five types including: two-bedroom, three-bedroom, two-bedroom apartments. key (dual-key), duplex apartment and penthouse.
HD Mon Holdings cooperates with a number of prestigious international real estate developers such as: strategic consultancy: Indochina Capital (USA), project manager: Artelia Group (France), construction contractor: Delta Group (Vietnam), consulting design ideas: Finko (Vietnam), landscape design: West Green (Canada), …
West Green Design has created a miniature city in The Zei with a combination of utilities and green living space in the center of My Dinh, west of Hanoi. A world-class miniature town with amenities:
Meditation garden on the terrace
Gym
Four-season swimming pool with an area of 1,097.62m2
Children's playground
Hanging garden (outdoor garden)
4 basements for parking
Entertainment area (cinema, restaurant, convenience store …) high-class commercial center, spa)
Co-working space
Some project media images: